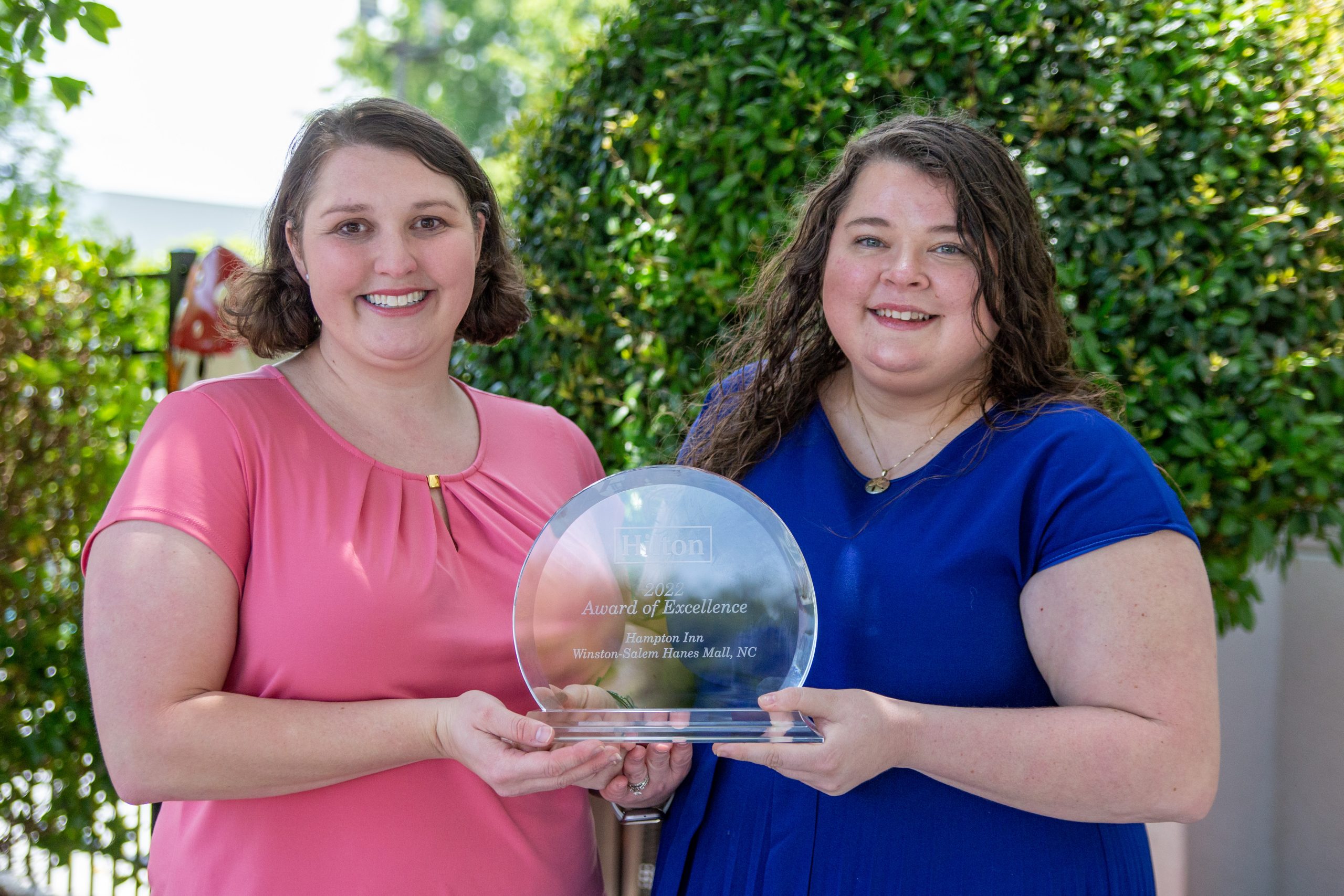 This spring, Quality Oil Company of Winston-Salem and their hotel division, Quality Hospitality, received several prestigious awards from the Hilton brand. The Hampton Inn at Hanes Mall in Winston- Salem and their Hilton Garden Inn Asheville Downtown both earned the Hilton Award of Excellence for ranking within the top 5% of Hilton properties worldwide. The award recognizes these hotels for balancing exceptional product and overall guest experience while representing Hilton's customer promise to deliver the most reliable, friendly service.
Quality Hospitality's Hampton Inn Christiansburg, VA was the recipient of the Conrad Achievement Award, which recognizes them for ranking #3 out of all Hampton Inns worldwide. The property just completed a multi-million-dollar renovation. The leadership and dedication from this staff led by General Manager, Logan Kessinger, is truly remarkable!
The Quality Hospitality brand has also announced several upcoming renovations in 2024 on its other properties including those in Winston-Salem, Lawrenceville, GA and Jacksonville, FL. They are breaking ground on a new Curio branded hotel later this year in the Village District of Raleigh, NC. As a division of Quality Oil Company, a family-owned business since 1929, the hospitality division operates an array of award-winning properties throughout the Southeast.