The newest addition to the hospitality scene in downtown Asheville, the Hilton Garden Inn, with its 140 rooms, farm-to-table restaurant and rooftop bar has opened its doors as of Monday. Located at the corner of College and South Charlotte streets, the hotel is adjacent to the City Centre four story office building, and is within walking distance to historic downtown Asheville.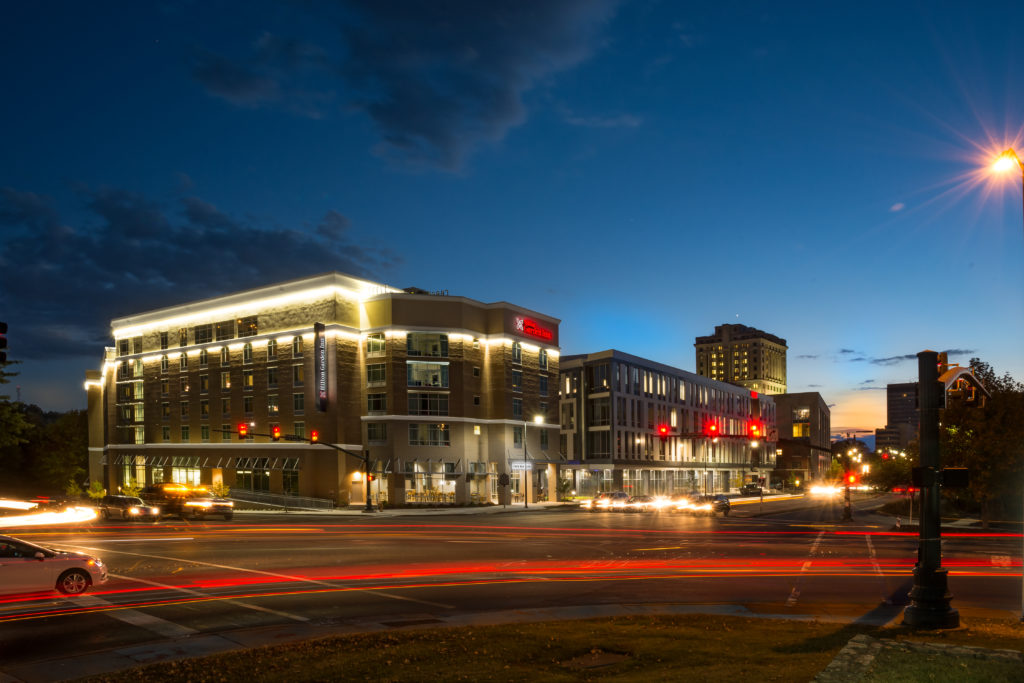 The modern architecture and the internal ambiance of the hotel were designed to showcase everything that makes Asheville unique – from the work by local artists, sleek lighting, and contemporary furniture spread throughout the hotel's public areas and guest rooms.
Visitors can dine at the Pillar Kitchen, which offers fresh local, sustainable food conveniently located in the hotel's lobby. The eatery will serve breakfast, lunch and dinner and will favor organic, North Carolina grown foods.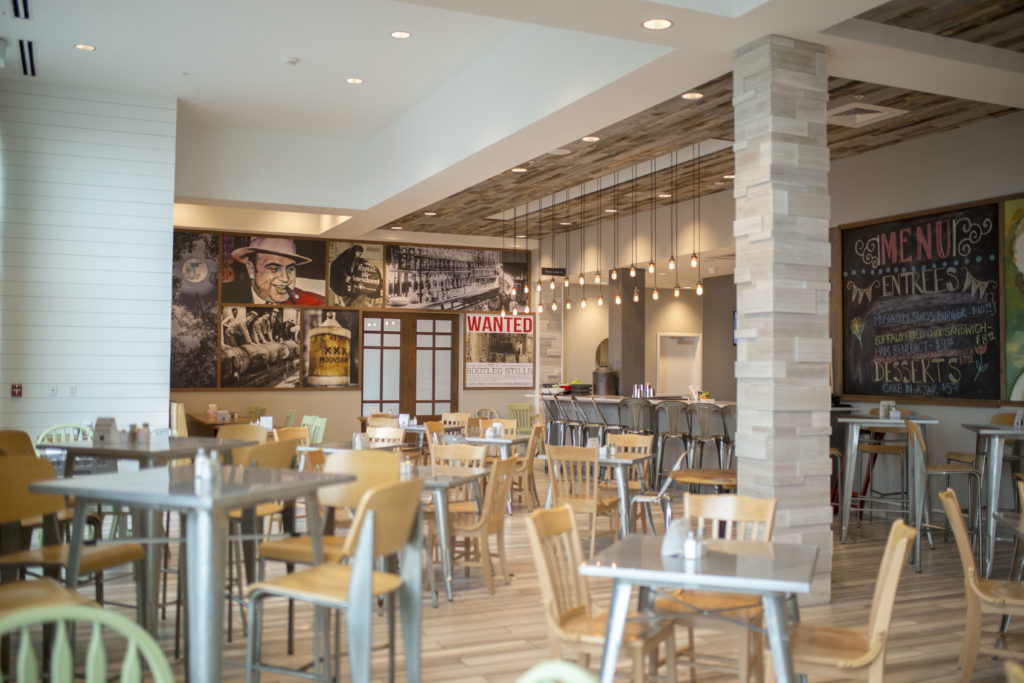 Guests can then head up to Pillar Rooftop Bar, local lounge, and outdoor terrace spanning the entire top floor of the hotel. It provides an ideal setting to look out over Asheville's iconic skyline while sipping craft cocktails and enjoying southern fusion small plates with friends and family.
Other hotel amenities include spacious rooms, a modern fitness center, outdoor swimming pool, and 24-hour business center.
Winston-Salem based Quality Oil Company, a family owned company since 1929, has built the hotel. The company already has numerous Quality Plus Gas Houses in the Asheville area and owns 7 other hotels throughout the Southeast. Quality Oil has been recognized by the communities it serves for a long standing heritage of integrity, honesty, and trust.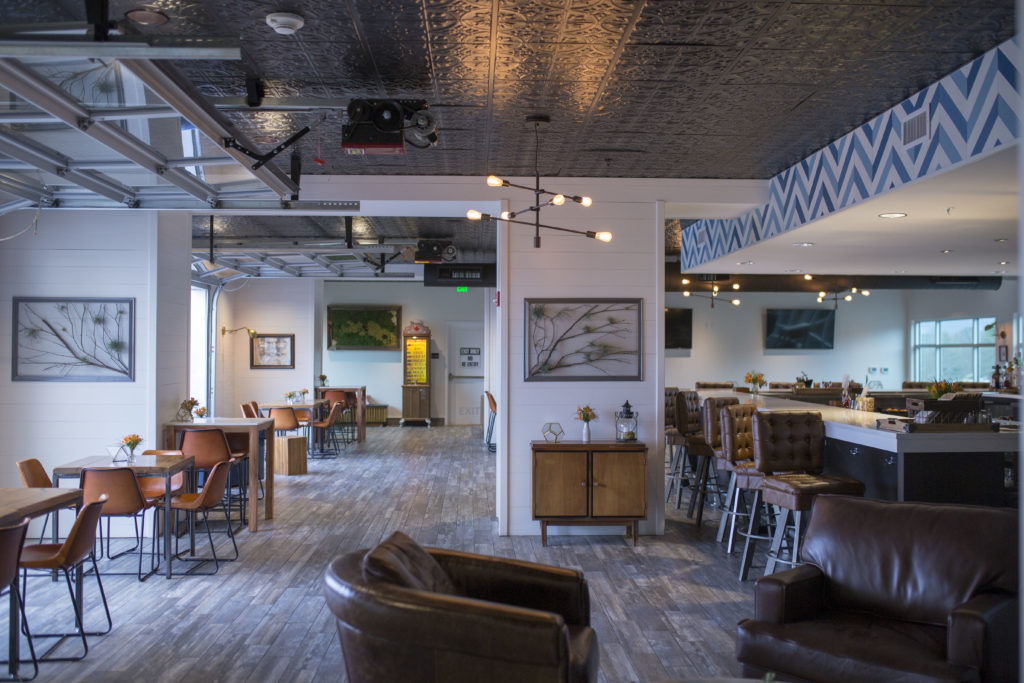 "We are very excited for the addition of this unique property to our portfolio of award winning hotels. From the décor to the food and beverage offerings, this hotel will be an ideal location for travelers to enjoy all that the spectacular city of Asheville has to offer," said Graham Bennett, president of Quality Oil.
The hotel and the adjoining City Centre will be hosting a grand opening event in October which will include a formal ribbon cutting ceremony with live music, hors d'oeuvres, and cocktails to follow. Members from the Asheville Area Chamber of Commerce will be an attendance along with numerous Quality Oil representatives and City Centre developers. More details on the event to come.
To learn more about Quality Oil Company or hotel employment opportunities, visit www.qualityoilnc.com.